Key Details
Artist:
Edward Sharpe and the Magnetic Zeros
Key Details
Artist:
Edward Sharpe and the Magnetic Zeros
The Project
Edward Sharpe and the Magnetic Zeros are teaming up with Genero again to give you the opportunity to make music videos for any song from their new self-titled album!
The winner can be for any song, so pick one that speaks to you and get creative! You can make videos for one or more of the songs, just remember each video entered should have it's own unique content.
Entries must be submitted before 23rd October 2013, 23:59 GMT.
Awards and Judging
The overall winner will receive $5,000 and two runners-up will each be paid $1,000, and - if for different songs - will become the official music videos.
Outstanding videos will also be nominated for the 2013 Genero Awards and in the running for $50,000 in prizes.
The winner and finalists will be chosen by Edward Sharpe and the Magnetic Zeros and Genero. 
Edward Sharpe and the Magnetic Zeros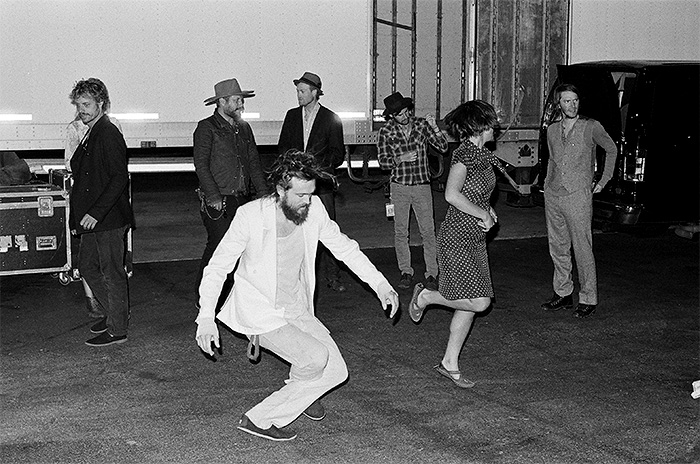 Edward Sharpe and the Magnetic Zeros formed in 2007 after singer Alex Ebert met fellow singer Jade Castrinos outside of a cafe in downtown Los Angeles. In 2009 the 10 member troupe released their debut album Up From Below which featured the universally appealing hit 'Home' as well as fan favorite's '40 Day Dream and 'Janglin'.
The past few years have been spent constantly touring the world while winning over audiences at festivals like Coachella, Bonnaroo, Lollapalooza, Leeds, Austin City Limits and more. Their follow up album Here featuring 'Man On Fire' and 'That's What's Up' was released in May of 2012 and their recent self-titled third album was released on July 23rd and feature's 'Better Days' and 'Life Is Hard'.
edwardsharpeandthemagneticzeros.com
facebook.com/themagneticzeros
twitter.com/EdwardSharpe

Videos
No videos found. Try another filter above.
Filmmakers, Cast & Crew
The following creatives participated in this project.
We have not published videos for this project. Stay tuned!
Terms
Welcome to Genero. These Terms and Conditions of Use and Service ("Terms") govern your use of Genero's Services and form a binding contractual agreement between you, the user of the Website ("you", "your", "User"), and us, Genero Media Pty Ltd ACN 130705967 ("Genero", "we", "our", "us"), the owner and controller of Genero's Services.
Please read these Terms and the Genero Policies carefully before using or accessing any of Genero's Services. By creating an Account, accessing, using, or participating in Genero's Services, in any manner whatsoever, you agree to be bound by these Terms, as well as any and all other applicable operating rules, policies and/or procedures that may be published by Genero from time to time anywhere on the Website, each of which is incorporated by reference and each of which may be updated by us from time to time without notice to you. If you do not agree to any part of these Terms, do not access or use Genero's Services. You agree that your use of Genero's Services after any such change will be subject to, and you will comply with, the revised Terms subsequent to that change. Please be sure to check the Terms regularly for updates. You acknowledge that you have obtained legal advice in relation to these Terms or have knowingly declined to do so.
Your acceptance of these Terms

By using Genero's Services you:

signify your agreement to and acceptance of these Terms;

signify your agreement to and acceptance of Genero's Policies;

warrant that you are over the age of 18 and have the right and authority to enter into this Agreement;

warrant that the performance of your obligations hereunder does not infringe the rights of any third party; and

acknowledge that you may be exposed to content that you may find offensive, indecent or objectionable and that, in this respect, you use Genero's Services at your own risk.

If you are not 18 years or older you must not use Genero's Services.

Genero does not endorse or support the information, materials, imagery, or otherwise within the Content made available, including any opinion, recommendation, formula, process or advice expressed in any Content, and expressly disclaims any and all liability whatsoever in connection with such Content.

In addition, from time to time your use or participation in Genero's Services may include certain Additional Terms that are unique to a particular part of Genero's Services and which may supplement these Terms. In such an instance, the relevant Additional Terms will be made available as appropriate, and your use or participation in such particular part of Genero's Services will be subject to your acceptance of those Additional Terms. If any of the terms in the Additional Terms conflict with these Terms, the terms in the Additional Terms will prevail.

Definitions

Account means an account with Genero which enables a User to access particular aspects of Genero's Services, and contains certain personal information and registration data provided via the registration page on the Website.

Additional Terms means certain terms and conditions that are specific to a particular part of Genero's Services. Such terms may only be specified by Genero, and in the event such Additional Terms conflict with these Terms, the terms of the Additional Terms shall prevail.

Applicable Taxes means any value-added tax, sales tax, goods and services tax or other tax or duty imposed on any transaction entered into through any of Genero's Services that by local law must be added to any amounts charged for the participation, use or purchase related to any of Genero's Services that must be collected by Genero or by the Filmmaker or Client.

Assets means any information, Content, material or property published on the Website or otherwise made available to the Filmmaker by Genero and/or Client for the sole purpose of the Filmmaker's use within their Submission.

Brief means the page(s) published on the Website, or a proposal/offer otherwise delivered to a Filmmaker via Genero, that sets out the Client's requirements, proposed Payment, and (if relevant) Additional Terms, via Genero's Services.

Client means a person, business, brand, entity, partnership, or organisation (or any duly authorised person to act and enter into agreements on behalf of the foregoing) that (i) authorises and/or publishes a Brief via any of Genero's Services. For the avoidance of doubt, Client may, from time to time, include Genero.

Client Selection means the Submission selected by the Client to receive a Payment in accordance with the Brief and these Terms.

Closing Time and Date means the time(s) and date(s) published on the Brief in which a Submission must be made by in order to be considered as a Client Selection.

Content means any information, images, comments, material or other content (but excluding, Assets, Submissions and Videos) submitted by a User in connection to Genero's Services.

Contributor means any person, other than the Filmmaker who has been involved in the creation of the Submission, including a Performer.

Filmmaker means a filmmaker that has made and submitted a Submission to Genero's Services.

Genero means Genero Media Pty Ltd ACN 130705967, the party who is the owner of the Genero.com and Genero.tv domains, and the Website and Genero's Services, and shall include any other party in the future who takes legal transfer of same.

Genero Fee means the amount to be received by Genero from the User for participation in Genero's Services, as specified by Genero from time to time.

Genero Policies means any policy published on the Website.

Genero's Services includes the Website, Briefs (in various forms, processes and structures which may be updated from time to time), and any other services provided by Genero.

Payment means the consideration that is paid to a Filmmaker in accordance with Clause 14 of these Terms, sometimes via a series of progress-payments "Progress Payment", after Genero has deducted and retained Genero's Fee and any Applicable Taxes.

Performer means a performer, group or person who appears, either directly or indirectly or through reference to name or likeness, in a Submission.

Privacy Policy means the privacy policy of Genero available at Genero.com/privacy, which forms part of these Terms.

Registered User means a User that registers an Account via the Website in order to access certain features of Genero's Services.

Release Form means the relevant release form(s), as may be updated from time to time, provided by Genero or Client.

Submission means the response submitted by a Filmmaker to a Brief using any combination of (but not limited to) words, images, audio and/or video, related to Genero's Services or otherwise to Genero and/or Client, and includes any subsequent Submissions or versions or adaptations of such.

User, you, or your means the party entering into this Agreement by accessing or using the Website and/or Genero's Services and includes Filmmakers, Clients, Contributors, Registered Users, and users of the general public.

Video means any cinematograph film Submission.

Video Player means the video player used on the Website and other websites via the embeddable video player.

Video Store means the library of Videos available for sale on the Website at Genero.com/Store.

Website means the Genero website located at Genero.com and/or Genero.tv, as well as Genero's social media channels and mobile applications.

Interpretation

The following rules of interpretation apply to these Terms, the Website and Genero's Services:

the singular includes the plural and vice versa;

a reference to USD$ is to the currency of the United States (which is the default currency for Payments unless otherwise stated), GBP£ to the currency of Great Britain, EUR€ to the currency of the Eurozone, and AUD$ to the currency of Australia, from time-to-time, other currencies may also be displayed on the Website;

headings and introductions to clauses are included for the sake of convenience only and shall not affect the interpretation of these Terms;

the word person means and includes a natural person, a company, a firm or any other legal entity including where that person is acting as a trustee;

the words including and includes mean including but not limited to; and

when a User comprises two or more persons the rights and obligations of such persons pursuant to these Terms shall inure for the benefit of and bind all of them jointly and severally.

Privacy, Registration and account security

You warrant that you have read the Privacy Policy published on the Website. The Privacy Policy explains how Genero collects and uses your personal information, and protects your privacy, when you use Genero's Services.

You agree to the collection and use of your personal information in accordance with the Privacy Policy.

You may become a Registered User by registering an Account on the Website. Your registration may be cancelled if Genero determines that, at its sole discretion, multiple accounts are held by the same individual or entity or you are in breach of these Terms.

You may not register an Account if you were previously a Registered User and Genero cancelled your Account as a result of you being in breach of these Terms (as they applied at the relevant time).

In order to register an Account and to access and use certain features of Genero's Services, you may be required to provide information about yourself (including identification, contact and payment details), as part of the registration process for Genero's Services, or as part of your continued use of Genero's Services. By becoming a Registered User and using Genero's Services, you represent and warrant that all registration information you submit (including any representation or warranty you provide in the course of registering) is truthful and accurate and you will maintain the accuracy of such information at all times whilst you continue to be a Registered User.

In becoming a Registered User, you will be asked to choose a password for your Account. You are entirely responsible for maintaining the confidentiality and strength of passwords associated with any Account you use to access Genero's Services. You agree not to use the Account, username, email address or password of another user at any time or to disclose your password to any third party. You will be solely responsible for the use of your password and any and all activities that occur on your Account, whether or not those activities are authorised by you.

If you become aware of any unauthorised use of your password or Account, you must notify Genero immediately by email to info@genero.com.

Use of Genero's Services

Genero grants you a non-exclusive, worldwide, non-transferable licence to use Genero's Services in accordance with these Terms.

Genero may alter or amend any aspect or part of Genero's Services at any time in its sole discretion without prior notice or liability to you. Notwithstanding the foregoing, you acknowledge that Genero is not liable for any loss or damage whatsoever, howsoever caused, resulting from any action taken or reliance made by you on any information or material on Genero's Services.

Genero's Services will not operate on a continuous basis, and may be unavailable from time to time (including for maintenance purposes). Genero reserves the right to cease the operation of Genero's Services, or any part thereof, without prior notice or liability to you.

In using Genero's Services, unless you are specifically allowed to do so under these Terms or the terms of a separate agreement with Genero, you shall not (and will not authorise another person to):

use, or allow to be used, Genero's Services or Content for any unlawful purpose or in any unlawful manner;

impersonate any other person;

make any commercial use of any Content or Genero's Services or any part of the foregoing;

access (or attempt to access) Genero's Services by any means other than through the interface that is provided by Genero;

access (or attempt to access) Genero's Services through any automated means (including use of scripts or web crawlers);

"frame" or "mirror" the Website or any part thereof on any other server or Internet-enabled device;

reproduce, duplicate, or copy any part of Genero's Services or any Content for any purpose, without the prior written consent of Genero or the owner of such Content;

copy, modify, adapt, create a derivative work of, reverse engineer, decompile or otherwise attempt to extract the source code of Genero's Services or Content or any part of the foregoing;

attempt to corrupt data or undermine the security or integrity of Genero's Services, including a third party's computing systems and networks;

transmit or distribute a virus, trojan, worm, logic bomb or post any other material to, from or via Genero's Services;

disparage or make any action or statement that harms the reputation or business of Genero or any User;

falsely represent yourself at any time as an agent, employee, lessee, sub-lessee, partner or joint-venture partner of Genero or any Client;

gain or attempt to gain unauthorised access to any aspect of Genero's Services, the server on which Genero's Services is stored or any server, computer or database connected to Genero's Services; and

infringe upon the rights of any other person's personal property, intellectual property, personality, or proprietary rights.

Ownership of Genero's intellectual property

You acknowledge and agree that Genero (or Genero's licensors) own all legal right, title and interest in and to Genero's Services, including any intellectual property rights which subsist in Genero's Services (whether those rights happen to be registered or not, and wherever in the world those rights may exist) and nothing in these Terms gives you a right in or to such intellectual property.

In using Genero's Services you agree that you shall not (and will not permit anyone else to) adapt, reproduce, store, distribute, transmit, print, display, publish or create derivative works from any intellectual property on Genero's Services. You agree that you will not use any intellectual property in a way that is likely or intended to cause confusion about the owner or authorised user of the intellectual property.

For the purpose of these Terms, intellectual property includes, but is not limited to, designs, patterns, artistic works, photography, literary works, musical works, sound recordings, cinematograph films, software, trademarks, service marks, trade names and logos and expressly excludes Content submitted by Filmmakers and Clients.

Linking to/from Website and third party sites

You may link to Genero's Services, provided you do so in a way that is fair and legal and does not damage Genero's reputation or take advantage of it, but you must not establish a link in such a way as to suggest any form of association, approval or endorsement where none exists.

You must not post, publish, upload, transmit, perform in public, communicate to the public, or otherwise disclose any Submission to any other party, or any work incorporated into a Submission, except (and only once the Submission has been publicly published by Genero) by way of direct URL link for the Submission on the Website or embedding or sharing the Submission using Genero's embed code or sharing tools made available.

Genero's Services may contain links to third-party websites, which are not operated by Genero and as such, Genero has no control over and accepts no responsibility for them or for any loss or damage that may arise from your use of them. Your use of third-party sites will be subject to the terms of use of such sites.

Grant of Rights in Content

Upon User's submission of Content to the Website or otherwise to Genero, User hereby grants to Genero a perpetual, worldwide, non-exclusive, irrevocable, assignable, sub-licensable, and royalty-free licence in the Content to;

use, reproduce, alter, adapt, monetise, broadcast, publish, perform in public, and communicate to the public, transmit, compress, host, post, share, stream, upload, and otherwise exploit the Content in all media now known or hereafter devised;

combine and/or include the Content, or any part thereof, with any other material or content as part of any media (physical, electronic or otherwise);

edit, compress, or modify the Content at any time and in any way (at the sole discretion of the licensee), including broadcasting the Content in different formats for mobile devices, television, cinema, festivals or other reasons as the licensee sees fit;

earn and retain advertising, sponsorship and other forms of revenue from the Content including on the licensee's website and other websites and social media pages, which may be displayed and not limited to, before or after the Content plays, and superimposed over the Content without payment or notice by licensee;

market, promote or advertise the Content;

delay, cease, refrain, or omit to do any of the above;

licence, sublicense, or otherwise authorise any third party to do any of the above; and

transfer or assign any of the above rights to a third party.

Grant of Rights in Submissions

Filmmaker must not deal with (including licence, assign, transfer or sell), or post, publish, upload, transmit (or otherwise disclose to any other party) the Submission or any work incorporated into the Submission, until each of the following have occurred:

the Closing Time and Date on the Brief has passed;

the Client Selection has been communicated;

14 days after the Client Selection has been communicated you have not been notified that your Submission is a Client Selection; and

all Assets have been removed from the Content (unless otherwise used in accordance with these Terms).

In the event that a Submission becomes a Client Selection, as consideration of the Payment, the Filmmaker hereby irrevocably and immediately assigns all rights, title, and interest in the Client Selection to the Client. This includes all things associated with ownership of personal property, which without limitation includes granting the Client the exclusive rights throughout the world in perpetuity to manufacture, distribute, promote, advertise, sell, lease, licence or otherwise exploit commercially the Client Selection in all media and technologies now or hereafter known, including the right to communicate the Client Selection to the public and to licence all such rights to third parties in its absolute discretion. Where required, the Filmmaker also agrees to do all things and execute all documents required by Client to effect a full assignment of the Filmmaker's rights in the Client Selection. For clarity, this assignment of rights, title and interest only extends to the Submission delivered by the Filmmaker as per the original Brief, and not to any further or derivative works (including but not limited to characters, talent, art, music and other IP) outside of what was specified in the original Brief. Further or derivative works must be solicited and paid for via a new Brief on Genero.

In the event that your Submission is not approved and published on Genero, you are not permitted to post such Submission to any other websites, or deal with it in any way unless and until any and all references to the Client, Genero, and Assets have been first removed completely from such Submission.

Grant of Rights in Videos

Upon Filmmaker's upload of a Video to the Website or otherwise to Genero or Client, the Filmmaker hereby grants to Genero a perpetual, worldwide, non-exclusive, irrevocable, assignable, sub-licensable, and royalty-free licence in the Video to;

use, reproduce, alter, adapt, monetise, broadcast, publish, perform in public, and communicate to the public, transmit, compress, host, post, share, stream, upload, and otherwise exploit the Video in all media now known or hereafter devised;

submit the Video for inclusion in ticketed or free events;

combine and/or include the Video, or any part thereof, with any other material or content as part of any media (physical, electronic or otherwise);

edit, compress, or modify the Video at any time and in any way (at the sole discretion of the licensee), including broadcasting the Video in different formats for mobile devices, television, cinema, festivals or other reasons as the licensee sees fit;

earn and retain advertising, sponsorship and other forms of revenue from the Video including on the licensee's website and other websites and social media pages, which may be displayed and not limited to, before or after the Video plays, and superimposed over the Video without payment or notice by licensee;

market, promote or advertise the Video;

delay, cease, refrain, or omit to do any of the above;

licence, sublicense, or otherwise authorise any third party to do any of the above; and

transfer or assign any of the above rights to a third party.

Unless instructed to the contrary by Client or Genero, the Filmmaker may use a reasonable portion of their Client Selection Video (which includes the Assets) for self-promotional purposes (ie. your showreel) upon public announcement of the Video, provided that such Client Selection Video is not commercialised or monetised by the Filmmaker at any time.

Subject to any restrictions or rights granted herein, for all Videos other than the Client Selection, the Filmmaker retains the rights to their original work, to the exclusion of any Assets or other copyright or non-original material. For clarity, for all Videos other than the Client Selection, and where a Video is made publicly available on Genero, the FIlmmaker may embed their Video using Genero's embeddable Video Player.

Grant of Rights in Assets

The Client grants Genero and Filmmaker a non-exclusive perpetual, worldwide licence to use Assets in accordance with these Terms and any Additional Terms specified by the Client.

To the extent that Assets are available for Genero's Services, the Client grants the Filmmaker a non-exclusive licence to reproduce, publish, communicate to the public, synchronise, and adapt the Assets for the sole purpose of creating a Submission in relation to the Brief to which the Assets were made available. For the avoidance of doubt, you are expressly not permitted to use the Assets for any purpose other than as part of your Submission.

The Client warrants that to the extent that the underlying materials in the Assets comprise musical works, or another work controlled by a third party, that it has full right, licence, and authority from the owners of such works (e.g. publisher) to grant the rights herein in relation to the parts of Assets not wholly owned by the Client. For the avoidance of doubt, neither Genero nor Filmmaker are responsible for clearing or licensing any use of the Assets for the purpose of making a Brief or Submission available.

All rights in and to the Assets are reserved by the Client. You hereby acknowledge and agree that there is no transfer, licence or other grant of rights to you in respect of any Assets other than as specifically provided for in these Terms or any Additional Terms.

Other than as part of your Submission for the relevant Brief, you must immediately cease all use of Assets and return or destroy all copies of Assets by the Closing Time and Date on the relevant Brief. If you are selling your Video to a Client in accordance with these Terms, you are solely responsible for removing any and all Assets from the Video before it is sold, re-edited and transferred to a Client or otherwise used in any way.

Content, Submissions & Videos

You must not add, upload or deal with (including transfer, make available or sell) any Content, Submissions or Videos via Genero's Services which:

you do not hold all necessary rights, licences and consents to do so;

would cause you or Genero to breach any law, regulation, rule, code or other legal obligation;

would be in breach of these Terms or any Additional Terms;

infringes the intellectual property or other rights of any third party;

brings or could bring Genero or any Client into disrepute;

is or could reasonably be considered to be deceptive, misleading, false, fraudulent, obscene, defamatory, disparaging, indecent, seditious, offensive, scandalous, sexually explicit, threatening, abusive, harassing, hateful, degrading, intimidating, graphically violent, liable to incite racial hatred, discriminatory, blasphemous, factually inaccurate (to the extent that it purports to represent facts) or otherwise inappropriate;

unlawfully impersonates any person (including by way of celebrity look-a-likes or sound-a-likes), or states or misrepresents any affiliation with any person where such affiliation does not exist;

depicts, encourages, promotes or induces conduct that could violate any law or give rise to criminal or civil liability;

advertises or promotes alcohol, tobacco, firearms, gambling or feminine hygiene products (unless Genero's Services instruct you to);

endorses any religious or political cause or candidate (unless Genero's Services instruct you to);

contains any personally identifying or other personal information about you or any other person;

is in breach of confidence or in breach of privacy, or contains any confidential information, material, or non-public information about any individual, person, or company;

contains gang signs or symbols;

contains any stock or public domain footage, without the prior written consent of Genero; or

contains any information or instruction that might be injurious to any person's physical well being.

User shall have sole and complete responsibility for any Content, Submission or Video that it submits to the Website including any and all liability that may result from such.

Genero may remove any Content, Submission or Video, in whole or in part, if Genero suspects that such infringes or may infringe any person's intellectual property rights or any other rights, including personal rights. In addition Genero reserves the right to remove any Content, Submission or Video upon receiving notice that such is or may be infringing the notifying person's intellectual property and/or personal rights.

Genero reserves editorial control over Genero's Services and may (but is not obligated to) monitor, moderate, alter or amend any part of Genero's Services at any time in its sole discretion without prior notice or liability to you. Notwithstanding Genero's editorial control, Genero contains content originally published by parties other than Genero. You acknowledge that Genero is not liable for any loss or damage, howsoever caused, resulting from any action taken or reliance made by you on any information or material on Genero's Services which was, in whole or part, originally created or published by a third party.

Nothing in these Terms obliges Genero to:

publish or communicate Content, Submissions or Videos, including for any particular amount of time;

remove Content, Submissions or Videos at any time; or

use Content, Submissions or Videos in any commercial or official capacity.

Genero may or may not publish Content, Submissions or Videos at its absolute discretion, for reasons including:

insufficient technical, creative or production quality; and/or

because you have breached or not met your obligations under these Terms, the Additional Terms, or any other terms, policies or guidelines as published on the Website, or otherwise made available, from time to time.

You acknowledge, warrant and represent that:

Content, Submissions or Videos uploaded or created by other Users may be competitive with, and/or similar or identical in part or whole to your Content, Submissions or Videos. You acknowledge and agree that you will not be entitled to any payment, fee, or other consideration as a result of any use of any such similar or identical material, and hereby release Genero and the Client from any and all claims relating thereto;

you are the creator and exclusive copyright owner of any Content, Submissions or Videos and entitled to submit them on your own behalf and on behalf of each other owner of the Content, Submissions or Videos;

you are solely responsible for the Content, Submissions or Videos that you submit and the consequences of posting or publishing such on the Website including any copyright infringement;

as at the date of Submission, you have completed via Genero's Services any and all fully executed Release Forms (as provided by Genero or Client and without alteration, save as to including requested details), and retained licences, rights and consents necessary (each of which are world-wide, royalty free, irrevocable, perpetual, and transferable/assignable/licensable, in all media now known or hereafter devised) in order to grant the rights provided herein, including releases relating to performances, compositions and sound recordings, locations, models, and intellectual property, with the Filmmaker bearing sole responsibility for the adequacy, authenticity and accuracy of the information and identification requested by Genero or Client (as per each Release Form). For the avoidance of doubt, unless provided as an Asset via the Genero Services, you must have legally licenced any third party material (including songs) for use in your Submission, which must be cleared for commercial use without any fees, limitations or restrictions whatsoever;

you shall immediately provide, upon reasonable request by Genero or the Client, copies of any and all Release Forms, authorities, permissions, transfers, assignments, waivers, licences, proof of ownership, or other documents required under these Terms;

you are entitled to grant Genero each of the rights relating to the licence, use and treatment of your Submission, and Genero's use of those rights will not violate the rights of any person (including copyrights, trademark and trade dress rights, database rights, trade secrets, moral rights, intellectual property rights, publicity rights, industrial rights, and any other proprietary rights arising under the laws of any jurisdiction), and if requested you shall provide to Genero a written confirmation of such rights;

you are entitled to be the sole recipient of any Payment due hereunder or of any other payment flowing from Genero's Services, and neither Genero nor the Client shall have additional liability to Filmmaker or any person relating to the Payment or other award, if any, after remittance of same to Filmmaker;

your Submission and the contribution of any third party (including any Contributor) or third party materials is not subject to the requirements or obligations of any union, guild, collecting society, or similar association ("Union") or if it is subject to any Union you warrant and agree to fully comply with such Union's rules and policies and you indemnify and hold Genero and Client harmless for any Union related claims whatsoever and howsoever caused;

your Content, Submission or Video may be subject to criticism and/or review by the public and as such may receive positive or negative comments and reactions, and Genero is not responsible for any such review or comment or any consequences relating thereto;

Filmmaker shall, if reasonably required by Genero or the Client, participate in press photography/filming, media interviews, as well as general promotional and publicity activity of Genero and/or Client;

you shall immediately provide, upon reasonable request by Genero or the Client, your government photo identification and proof of age;

Genero is not responsible for lost, damaged, misdirected, unusable or unreadable Content, Submissions or Videos, or technical issues with the Website;

you shall not collect views, comments, votes or any other activity using automated tools or disposable email addresses, or any similar method; and

Filmmaker is responsible for any and all Applicable Taxes, third party costs, charges and expenses in relation to the Filmmaker's participation in Genero's Services (including receipt of any payment) and obligations under these Terms.

Briefs

A variety of Brief structures are available for Clients to work with Filmmakers via Genero, including: i) asking Filmmakers to first submit a treatment/idea, before going into production, ii) going straight to production and by-passing a treatments/ideas phase to then select the Video that best matches the Brief, iii) commissioning an individual Filmmaker for new and/or further/derivative works, or iv) searching Genero's Video Store to find and purchase an existing Video, edited or unedited by the original Filmmaker. The following terms govern the various structures available to Clients and Filmmakers.

Genero may, in its absolute discretion for any reason whatsoever, edit, postpone, or cancel a Brief without any liability to you; including not making a Client Selection and not publishing Submissions.

The Closing Time and Date for each Brief (if relevant) shall be listed on the relevant page on the Website. Genero reserves the right to alter any Closing Time and Date in its absolute discretion. All dates/times are Greenwich Mean Time (GMT) unless stated otherwise. It is your responsibility to convert the time and date to your local time zone. Your Submission will not be accepted if it is not submitted by the Closing Time and Date. Notwithstanding the foregoing, Genero reserves the right, at its sole discretion, to accept or refuse to accept late Submissions.

Following the Client Selection, Genero requires that the Filmmaker and Client agree to all details pertaining to production of the Video of a Client Selection using the tools and messaging function within Genero's Services (including key dates, timing, location, talent, insurance, video specifications, usage, confidentiality, milestones, exclusivity, budget, payments, and all other deliverables) before proceeding. For the avoidance of doubt, Genero is not and will not be a party to such agreement.

The Client may offer to purchase a Video or commission a Filmmaker for new or further/derivative works by issuing a Brief directly to a Filmmaker through the Website, and the Filmmaker shall have the option to accept (hence becoming a Client Selection) or decline the Client's Brief. In the alternative, the Filmmaker may issue specific terms under which the Video may be purchased or Filmmaker commissioned.

All matters that are agreed upon via written communication between the Filmmaker and Client will be binding.

Both the Filmmaker and Client agree to work together in good faith to complete the Video of a Client Selection, however Genero is not responsible for and disclaims any responsibility for the Filmmaker's delivery or non-delivery of the Video in accordance with the Client Selection, including on-time delivery. For clarity, it is the Client's full responsibility to satisfy itself of the Filmmaker's ability to deliver across all aspects of the Brief.

Whilst Genero will endeavour to help only where it can and in its sole discretion, Genero does not and will not mitigate or arbitrate in the case of any dispute between any Filmmaker and Client.

Genero and/or Client will attempt to make contact with Filmmakers of a Client Selection via email using the details provided in the Filmmaker's Account. The Filmmaker must respond to Genero's or Client's contact attempts within a reasonable amount of time in accordance with the Client's requirements, usually within 24 hours of notification. Genero or Client accepts no responsibility for being unable to reach the Filmmaker if these attempts are unsuccessful, and reserves the right to withdraw or disqualify such Submission. Filmmakers are strongly encouraged to supply multiple contact details/methods to ensure Genero or Client is able to make immediate contact.

In the event that a Filmmaker's Video is published on Genero and not a Client Selection, such Submission will automatically be made available in Genero's Video Store after the Client Selection has been announced. For clarity, Filmmaker can set their own price or make their Video unavailable for sale from the Video Store.

User acknowledges, warrants and represents that it will not initiate, complete, or attempt to complete any commercial transaction or completion of the Brief or subsequent Briefs (including further and/or derivative works related to any Brief or any Genero Client), outside of Genero and Genero's processes with any User, or otherwise attempt to circumvent Genero's Services and/or Genero's Fees; and

Client acknowledges that their Brief is exclusive to Genero and all Submissions Client will receive for such Brief will be via Genero's Services. If the Brief appears on or is communicated via any websites, platforms or 3rd parties, it will be limited to promotion of such Brief only, and must link only to Genero as the exclusive point where Filmmakers can respond with their Submission.

The Filmmaker hereby acknowledges, warrants and represents that:

if your Submission is a Client Selection, you will complete and deliver the Video in accordance with the Submission, Brief and Client's requirements to the highest standards (as demonstrated in your previous work), specifications and to the Client's reasonable satisfaction;

if your Submission is a Client Selection, you will provide up to a maximum of 3 rounds of changes for offline edits and up to a maximum of 3 rounds of changes for online edits, or in the case of a Video Store sale, up to a maximum of 10 hours of editing time towards the re-edit of a Video to facilitate such sale;

you will supply a high resolution file of your Video on physical media via mail, or uploaded electronically (at Genero's or Client's discretion) within three (3) days of being notified that your Submission is a Client Selection, in accordance with Genero's broadcast specification guidelines as well as the Client's individual requirements within the Brief. Failure to do so may result in your Submission being ineligible for Client Selection and no Payment being made;

the Filmmaker, Performers and Contributors (including director, producer and team members) named in the Submission or any communication that forms part of your response, are the persons that shall be used in the Video of a Client Selection, unless otherwise agreed with Client; and

you hold all necessary and current insurance policies to fully cover your participation in any Brief via Genero's Services or you accept all liability if you do not hold insurance, and waive any right to claim against Genero or Client.

The Client hereby acknowledges, warrants and represents that:

it has the ability and funds to fulfil the Payment in full, Genero's Fee and Applicable Taxes to Genero when creating a Brief;

it will not use any Submission for any other purpose other than making a Client Selection;

it will have no right, title, licence or interest in any Submission other than a Client Selection (including no right, title, licence or interest in further/derivative works unless they are the subject of a new Brief on Genero)and only where Genero's Fee, Payment and Applicable Taxes have first been received by Genero in full;

it is responsible for requesting and obtaining properly completed Release Forms from the Filmmaker or from the Filmmaker via Genero and to satisfy itself with their contents (including completeness, accuracy and adequacy);

it will not decide or announce a Client Selection until the Closing Time and Date published on the Brief has passed;

reference checks and due diligence pertaining to the Filmmaker have been undertaken by the Client to the Client's complete satisfaction prior to Client Selection and prior to any request or authorisation to release any Payment (including Progress Payments) to a Filmmaker, with Client bearing full responsibility for working with the Filmmaker;

the Brief describes the Client's requirements as accurately as possible and in enough detail so the Filmmaker can determine if the Payment will be sufficient;

the Brief will not be substantially modified after it is launched, unless the Filmmaker agrees in writing to such modifications;

all Submissions and other communication and responses, including emails in relation to a Brief are confidential, and may only be shared within the Client's team; and

the standard music licence and rights clearance each Filmmaker is requested to obtain for a Client Selection Video is online, global and in perpetuity, however Client is solely responsible for checking and satisfying itself of music licenses and rights (including procuring additional music licenses and rights if required), and ensuring they meet Client's usage requirements, including TV/broadcast usage if required.

Genero and the Client have the right to:

select any Filmmaker and their Submission as a Client Selection;

withdraw a Client Selection and/or remove a Submission if the Filmmaker has not complied with these Terms; and

supplement a Client Selection with any other Submission if the initial Submission is no longer deemed eligible for Client Selection.

Payments, Genero's Fee and Applicable Taxes

A Payment will be made to the Filmmaker of a Client Selection upon final delivery of the Video as per the Brief.

In Genero or Client's absolute discretion, a series of Progress Payments may be made in accordance with the advised delivery schedule.

The Client and the Filmmaker acknowledge, confirm and agree that:

The Client shall pay the Payment, Genero Fee and Applicable Taxes to Genero via the payment terms and method designated by Genero;

Genero shall always be entitled to deduct and retain the Genero Fee and Applicable Taxes from any amount received by or owed to Genero for Genero's Services, and the Genero Fee shall not be refundable or returnable for any reason whatsoever regardless of any other Clause in these Terms;

Where Filmmakers respond to the Brief by submitting Videos (ie. a straight to production structure) instead of treatments or ideas first, Payments will be made to Filmmakers in accordance with the amounts and structure outlined in the Brief. If Genero determines in its sole discretion that there were insufficient Videos meeting the Brief, Client is responsible only for Genero's Fee, Applicable Taxes, plus Filmmaker Payments for any Client Selections; and

Without limiting the clause immediately above, for all other structures, in the event that the Filmmaker fails to deliver the Video of a Client Selection to the Client's satisfaction and the Filmmaker fails to cure, then the Filmmaker will receive no Payment (excluding any Progress Payments already approved by Client).

Unless stated otherwise, Genero will transfer Payments to your nominated Payoneer account or via an alternate method, at its complete discretion.

Payments which are not wholly comprised of cash ("Non-cash Payments") offered under a Brief are not transferable, exchangeable or redeemable for cash. Non-cash Payments are as expressly described on the relevant Brief and anything not expressly described is excluded and does not form part of the Payment.

Genero may deduct or charge you applicable currency exchange, bank, handling, transfer and postage fees to deliver Payments to you.

You acknowledge, confirm and agree that Genero may, in its sole and absolute discretion, increase, decrease, modify, alter, introduce or remove any fee charged by Genero, either permanently or temporarily.

Disclaimer Of Warranty And Limitation Of Liability

Warranty disclaimer. The Genero services are provided "as is", without any warranty of any kind. Genero expressly disclaims all implied warranties to the maximum extent allowed by law, whether express, implied, or statutory regarding or relating to the product, documentation, or any materials furnished or provided to you under these terms. To the maximum extent allowed by law, Genero specifically disclaims all implied warranties of merchantability, fitness for a particular purpose and noninfringement with respect to the foregoing.

Limitation of liability; sole and exclusive remedy. To the maximum extent permitted by law, Genero, affiliates, parent companies, subsidiaries, officers, directors, employees, agents, network service providers, business partners, licensees and licensors (collectively, the "Related Parties") disclaim all liability, whether based in contract, tort (including negligence), strict liability or otherwise, and further disclaims all losses, including without limitation direct, indirect, incidental, consequential, or special damages arising out of or in any way connected with access to or use of the site, the software and/or service, even if Genero and/or Related Parties have been advised of the possibility of such damages. Without limiting the foregoing, in no case shall the liability of Genero or any of the Related Parties exceed the greater of $50 or the Genero Fee from the Brief which liability arose from..

Because some states or jurisdictions do not allow the exclusion or the limitation of liability for consequential or incidental damages, in such states or jurisdictions, the liability of Genero and its affiliates shall be limited to the fullest extent permitted by law.

Indemnification

You agree to indemnify, hold harmless and defend Genero (and if you are a Filmmaker, indemnify, hold harmless and defend Genero and Client) and the Related Parties at your expense, against any and all claims, actions, proceedings and suits and all related liabilities, damages, settlements, penalties, fines, costs and expenses (including, without limitation, reasonable solicitors' fees and other dispute resolution expenses) incurred by Genero arising out of or relating to:

your violation or breach of any term of these Terms or any policy or guidelines referenced herein;

your use or misuse of or participation in Genero's Services;

any purchase related to any of Genero's Services;

the submission of any and all Content, Submissions and Videos, including any Content, Submissions and Videos which are incorrect or in any way misleading; and

any aspect of Genero's Services that does not function as intended for any reason beyond the reasonable control of Genero and particularly in connection with: service interruptions caused by an internet service provider; an internet connection; any fault or deficiency in computer hardware or software; any fault or deficiency in audio/visual hardware; any fault or deficiency in website code.

Genero expressly disclaims any responsibility for the Content, Submissions and Videos displayed on the Website or made available as part of any of Genero's Services, and by using the Website or any of Genero's Services, Users agree that Genero and/or the Related Parties shall have no responsibility for any Content, Submissions or Videos that infringes the copyright or other intellectual property rights of any third party or is deemed to be offensive, discriminatory or misleading to Users in any way whatsoever.

You hereby irrevocably waive any right to seek or obtain an injunction, rescission or termination of these Terms, or any rights hereunder.

Should Genero in its sole discretion, determine that User has breached these Terms, then nothing herein shall prevent or in any way restrict its right to pursue any of its legal and/or other remedies, including, without limitation, court action.

Change to Services

Genero reserve the right to discontinue or remove any part, Content, Submission, Video, or functionality of Genero's Services at any time and without notice.

Genero reserves the right to alter, modify, add to or change in any way, any provision of these Terms and may, in its absolute discretion, limit or expand Genero's Services without giving prior notice to User.

Copyright Infringement - Take Down Procedures

If you believe that any materials on Genero's Services infringe your copyright, you may request that such materials be removed. This request must bear a signature (or electronic equivalent) of the copyright holder or an authorised representative, and must: (a) identify the allegedly infringing materials; (b) indicate where on the Website the infringing materials are located; (c) provide your name and contact information; (d) state that you have a good faith belief that the materials are infringing; (e) state that the information in your claim is accurate; and (f) indicate that "under penalty of perjury" you are the lawful copyright owner or are authorised to act on the owner's behalf. If you believe that someone has wrongly filed a notice of copyright infringement against you, you may send to Genero a counter-notice in accordance with Genero's requirements. Our contact for copyright issues relating to this Website (including the notices and counter-notices) is dmca@genero.com. Please note that there are penalties for false claims under The United States Digital Millennium Copyright Act of 1998.

Assignment

Genero may transfer, assign, novate or otherwise deal with any of its rights under these Terms to another party without notice to you.

You are not permitted to assign any part of these Terms without Genero's prior written consent.

Governing Law and Jurisdiction

These Terms and use of the Website and Genero's Services are governed by the laws of Victoria, Australia.

By accessing or using the Website or Genero's Services, the User submits to the exclusive jurisdiction of the Victorian Courts in Australia for any dispute that relates to the Website, Genero's Services, or these Terms.

Users are solely responsible for compliance with any applicable laws of the country from which they access the Website or Genero's Services.
Last Updated 1 July 2016.
© 2016 Genero, all rights reserved.
Project Results
Project closed: Oct 23, 2013
Official Selection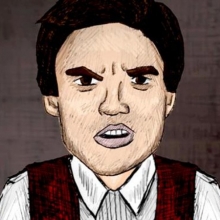 United States
Submitted 23 Oct 2013
Description
This is the story of life, love, and family.

Conceived, Produced, and Animated by:
Brendan Huza